[MILTON, FL] – A Florida Man completely covered in paint claimed to police he was The Joker.  But this Joker wasn't peddling his comedy.   Instead of jokes, this Florida Man was threatening people with a crowbar.
We've had plenty of Florida Man stories where the man claimed to be a SuperHero. This is the first time we have a SuperVillain!
According to WEAR News, 29-year-old Anthony Moreno was completely covered in paint when police arrived after receiving a 911 call.  The caller stated a there was a suspicious person that acted as though he was going to throw a crowbar at their car.
The deputies wrote in the police report that "Moreno was covered with white paint on his head, face and body." When deputies asked why he was covered in paint, Moreno told them he was the "Joker".  The police report also stated that "He had a crowbar in his hands."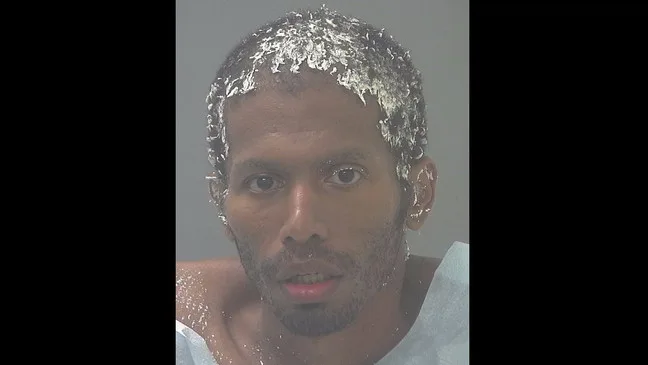 The police tried to talk Moreno into dropping the crowbar, he refused to cooperate.  According to the arrest report the police were "met with more threats and talk about the government and that 'this was the last encounter.'"
After some time and some negotiating the deputies finally talked the Florida Man into dropping his crowbar and turning himself in.  Moreno was charged with 3 counts aggravated assault on law enforcement officers.  He was also held on $15,000 bond at the Santa Rosa County Jail.